From heaven's place
we eagerly wait,
For Jesus our Savior to come;

Who will transform
and make to conform,
Our lives to the glorious Son.

In this we groan
to be further clothed,
With our habitation from Thee.

Burdened inside
this tent, Lord, we cry,To swallow up mortality.

We all with unveiled facebehold
The glory of our great King,

Are being transformed
from things of old, From glory to glory

We shall be like our
Lord Jesus Christ,
For we shall
see Him as He is.

With boldness to
stand when judgment's at hand,
Because we are just as He is!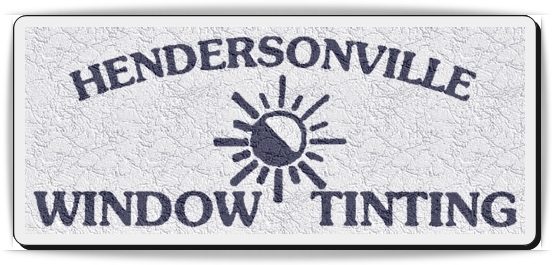 Hendersonville Window Tinting

We have been located in Hendersonville, NC installing window film and
building a strong reputation for quality work and great customer service since 1989


Window Tinting
Residential * Commercial * Automotive
828-697-8880

To purchase a Gift Certificate online
Send us an email letting us know the amount or the type of vehicle you would like a Gift Certificate for.
Choose one of the several payment options we offer and receive your Gift Certificate by email.

We accept Paypal as well as most Credit Cards.
Email us at:hwt@HendersonvilleTinting.com

Check out our page



A pioneer in the window tinting industry with over 32 years of experience.
Owner operated shop

Over 8,000 vehicles tinted and approximately One million square feet of residential and commercial window film installed



We offer Free Estimates, Reasonable Pricing, Excellent Customer Service, and Lifetime Warranties for as long as you own your home, business or vehicle.

We service
Western North Carolina
, providing residential, commercial, and vehicle window tinting services within 150 miles from
Asheville
and
Hendersonville
,
NC
.

Quality Tint Warranties



A warranty is only as good as the company that stands behind it.

We have built a strong reputation for standing behind our work and our film.

Over 70% of our business comes from repeat customers and their recommendations.

We are committed to customer satisfaction.




For your Home and Office
Residential warranties 10 year to life, depending on film used

Ten year product warranty for commercial buildings

Because our window films can reject up to 80 percent of the sun's total solar energy and block out almost 100 percent of harmful and damaging ultraviolet, you can experience these benefits after installation:



Check out our Residential & Commercial page to learn more

We also specialize in vehicle tinting, including micro edge installations and scratch-resistant films. Our window tints are available in custom colors, and are guaranteed not to bubble, peel, or fade over time, or we will replace or repair it at no cost to you.


Lifetime warranty on all vehicles
Check out our Automotive page to learn more
We are authorized Dealers of
Armorcoat Safety & Security Films

Safety Film Bomb Blast Testing


Applied Research Associates, Inc. (ARA), an independent research and product-testing firm, conducted high-explosive tests to evaluate the capability of Solar Gard safety and security film to reduce the hazards of flying glass shards during an explosion. ARA detonated the equivalent of 500 pounds of TNT just 60 yards from framed glass samples with and without Solar Gard film. The unprotected glass shattered and projected upon impact, while the Solar Gard-protected glass remained safely within the frame. See this dramatic testing footage for yourself on our Safety Films page!


Here is a small sampling of some of the jobs we have done in the area over the years...




Visit Our Blog "Studying God's Word"